Ventilation
Healthier, Cleaner Air
Ventilation systems using advanced airflow technology are fantastic additions to any home. Having better air circulation in your home can greatly improve living conditions for the whole family, reducing humidity, stagnant air, mould and respiratory conditions like asthma. Redline Electrical & Security supplies a leading range of home ventilation systems in Auckland that will lighten up your home with cleaner, healthier air. Here are some of the benefits you can look forward to:
Constant source of fresh air
Warmer homes in winter, cooler homes in summer
Mould- and condensation-free homes all year round
Comfortable living environment
Sophisticated SmartVent technology
Non-invasive, silent, but effective
Reduce moisture & fungus build-up
Feel the results immediately
Enjoy more time at home
Improve your health & wellbeing
Reduce symptoms of asthma
Better smelling rooms

Home Ventilation Solutions In Auckland
Craving Fresh Air
The magic of ventilation systems is that they work by drawing in warm or cold air (depending on your desired settings), filtering it and supplying it to areas of the home that are not being provided with a fresh air source. With the implementation of this apparatus, you can expect a warmer home in winter, a cooler fresher home in summer and a mould- and condensation-free home all year round. Redline can help you achieve better air quality in your home with this tried and tested product.
We spend a lot of time in our homes, whether it's relaxing, doing day-to-day activities or enjoying time with family, so a healthy airflow should be a priority. Make sure the air you breathe is as good as it gets, and call the Redline team to help you do this.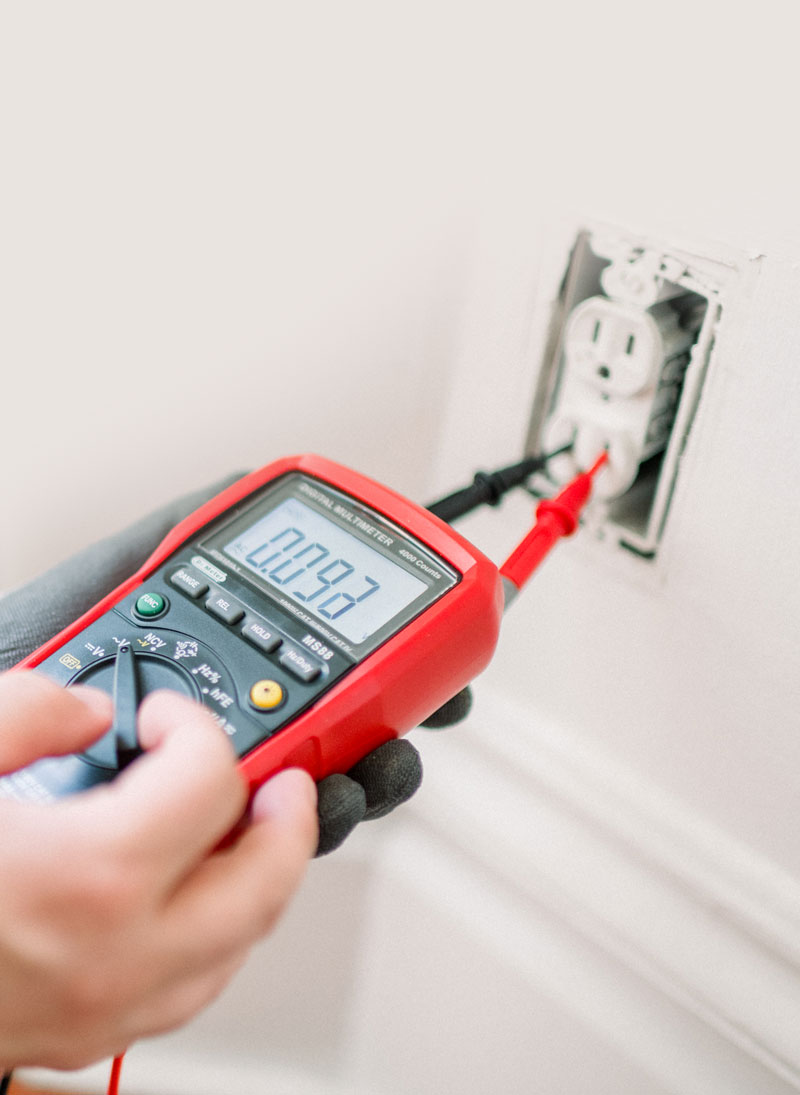 Choosing Red Has Boundless Benefits
Specialist Experience
Redline Electrical & Security has the expert experience that spans more than ten years in the electrical and ventilation industry. We are specialists in home ventilation systems in Auckland and know exactly what your home needs in our Kiwi weather.
Unparalleled Service
Redline promises unmatched customer service that is satisfactory every single time. We do our best to meet our client's needs and are respectful of your choices and preferences. Our friendly team will not only perform a neat, efficient job, but we will also advise you on the best place for installation and on how to maintain and clean your ventilation system.
Quality Systems
We use SmartVent ventilation systems, an established brand that creates efficient ventilation systems for the home that are effective in supplying fresh air for the entire space. SmartVent technology is specialised to optimise ideal air quality. With a proven track record of offering high-end products, the team at Redline are proud to supply and install these systems in homes around Auckland.
Competitive Pricing
With new technology and sophisticated designs emerging, many home ventilation systems in Auckland are priced at a level that is simply not accessible to ordinary homeowners. We aim to fill this gap in the market by giving you quality options at realistic prices. Talk to us about your budget, and we are more than willing to work out a plan that suits your needs.