Hire An Electrician In Auckland
Proudly local, trustworthy electricians in Auckland
As a locally owned company, the Redline team prides itself on providing a high-quality standard of electrical services in Auckland and Pukekohe. Our Auckland electrical services focus mainly on the needs of your home. Whether you need basic or complex electrical services at home, you can trust that our advice and workmanship are quality guaranteed.
If you've invested in a new home, we help to make your dream a reality with efficient work and accurate pricing. Our work ranges from new home builds to renovations, alterations and extensions. We're able to help you fix any repairs or faults (including ovens and hot water issues) deal with both indoor and outdoor lighting and installation jobs – both big and small. From minor issues like electrical power points, sockets and outlets to a complete house rewiring, Redline Electrical & Security is the team to call when it comes to electrical work around your home.
Choose Red For Safe, Reliable Electrical Work
In New Zealand, we love our DIY. But when it comes to electricity, you could be playing Russian roulette if you don't know your way around wires. Our guys are trained meticulously to be able to work in dangerous electrical situations while upholding the highest safety standards at all times.
Redline Electrical works only with registered electricians who are trained, licensed and certified for quality assurance and compliance. When you work with a registered electrician, you can trust you will notice the difference immediately. Not all electricians are registered, so it's important to make sure you're hiring experts that will save you money in the long run and deliver a safe, reliable service. That's the Redline difference!

Redline E
lectrical

?

Electrical jobs in the home are not to be taken lightly. Safety and quality should always take priority. When you have electrical needs in the home, choosing the right sparky can keep everything running smoothly and worry-free.
Here is what Redline can offer you:
Neat, efficient wiring for home renovations
We connect your appliances swiftly
Great lighting in your new home
Service on time with a smile
Great prices
A team you can actually get along with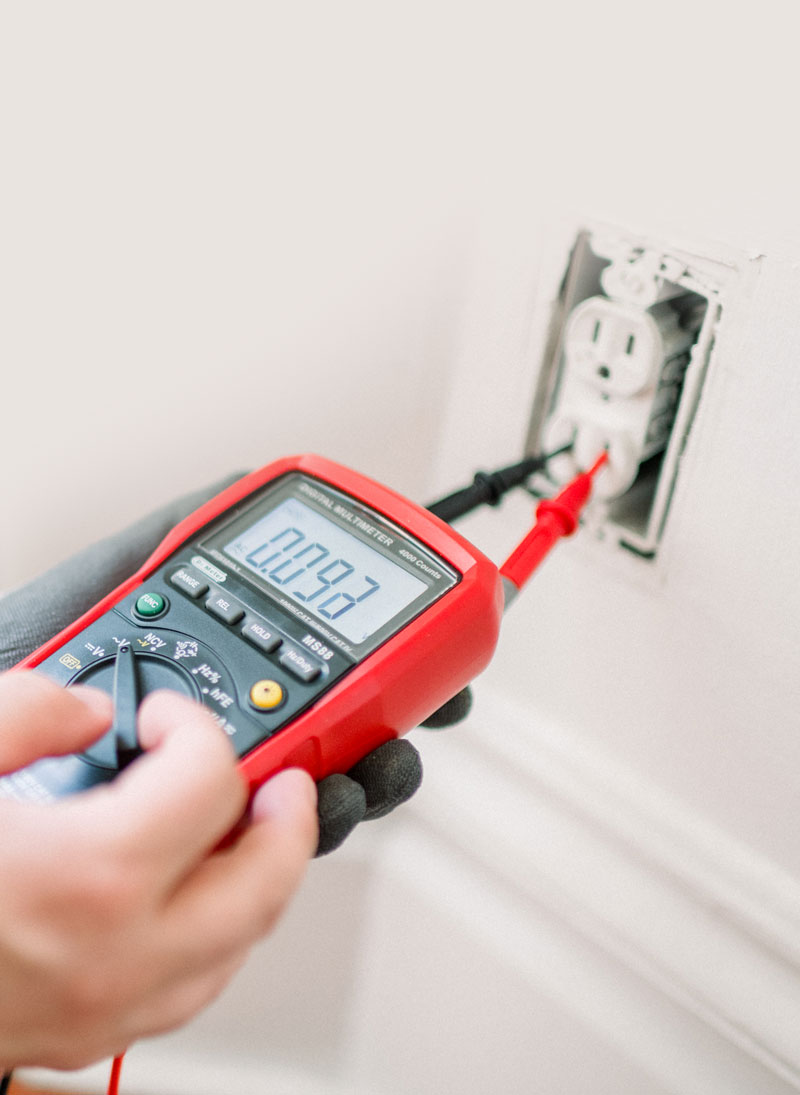 What To Expect When Choosing Us
EXPERTS AT THE JOB
Our team are experts at all things electrical and security related. Our director has over 11 years of industry experience, and our electricians are fully registered and the best in Auckland.
BUDGET-FRIENDLY PRICING
Our prices are completely doable, but the best part is that you still get really fantastic quality. We never cut corners to cut the cost.
AWESOME CREDENTIALS
Not to boast or anything, but our team at Redline Electrical & Security are by far Auckland's best, with top-notch credentials to deliver an uncompromised service.
ALWAYS HERE FOR YOU
We understand that electrical problems can be extremely stressful, which is why we're always ready to take your call or answer your email queries.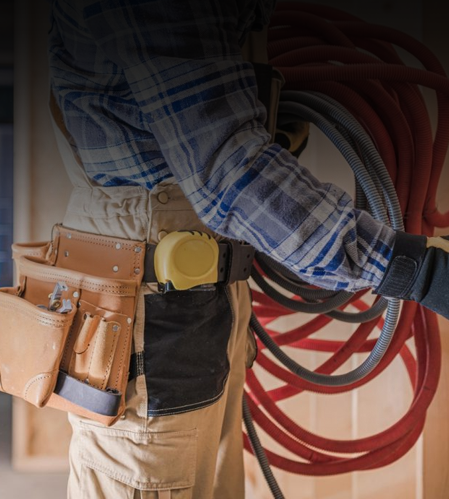 Our golden secret is communication. Our team at Redline Electrical is always happy to touch base and keep everything running smoothly. Once you've hired us for a job, we will be in constant communication with you, keeping you updated on the progress and making sure it's completed to your satisfaction and to our quality standards. Don't hesitate to get in touch if you have any further questions about our services.

The Good
Electricians Checklist
Qualified & Accredited
Our electrician will be qualified. They will be able to show you their licencing information and accreditation with the Electrical Workers Registration Board. This will provide you with assurance that your electrician is up to date with regulations and the code of practice
Positive Attitude
They will have a good attitude. Don't settle for a grumpy or unpleasant tradesperson. You have the freedom in your decision to choose someone that is amicable to deal with. Nobody wants to have a miserable person in his or her home; this will also help you to feel comfortable in a situation where communication is essential. With Redline you can rest assured that your electrician is happy to be assisting you in your electrical needs
Affordable, Transparent Pricing
We will be clear in our costs. Tradespeople charge for their travel costs and these need to be added to the overall cost of the project. Often times a contractor may need to damage your existing property to gain access to wiring or other electrical systems. The worker will most likely not repair these so you may need to assess these hurdles
Safety First
Safety will be the primary concern of the electrician, for you, for your home and us. Our trained Auckland Electricians are always aware of protocols and procedures that need to be stuck to in order to maintain high standards
Fully insured
Our guy will be insured for any work they are undertaking. This requires you to be clear in your communication of any projects you wish to be performed in your home. Insurance protects both you and the electrician against any damage or injury while the task is underway