About Us
All You Need In An Electrician
When you think of electrical services in Auckland, you think of Redline. Since our business launched in 2014, we've been doing great work in and around South Auckland, and Pukekohe and our customers thank us for it. After all, we are here to serve you! Over the years, Redline Electrical & Security has established a solid reputation based on referrals of our impressive workmanship in all things electrical.
Many of our clients are homeowners in need of safe, efficient wiring or installation of home safety alarms, and others are corporates looking for quality CCTV installation. Wherever you are, whatever your safety, security and electrical needs may be, we promise to deliver on time and in style. No loose cables, no safety hazards, no unsightly fixtures, it's just good, clean electrical work delivered with a smile.

Outstanding Electrical Services Since 2014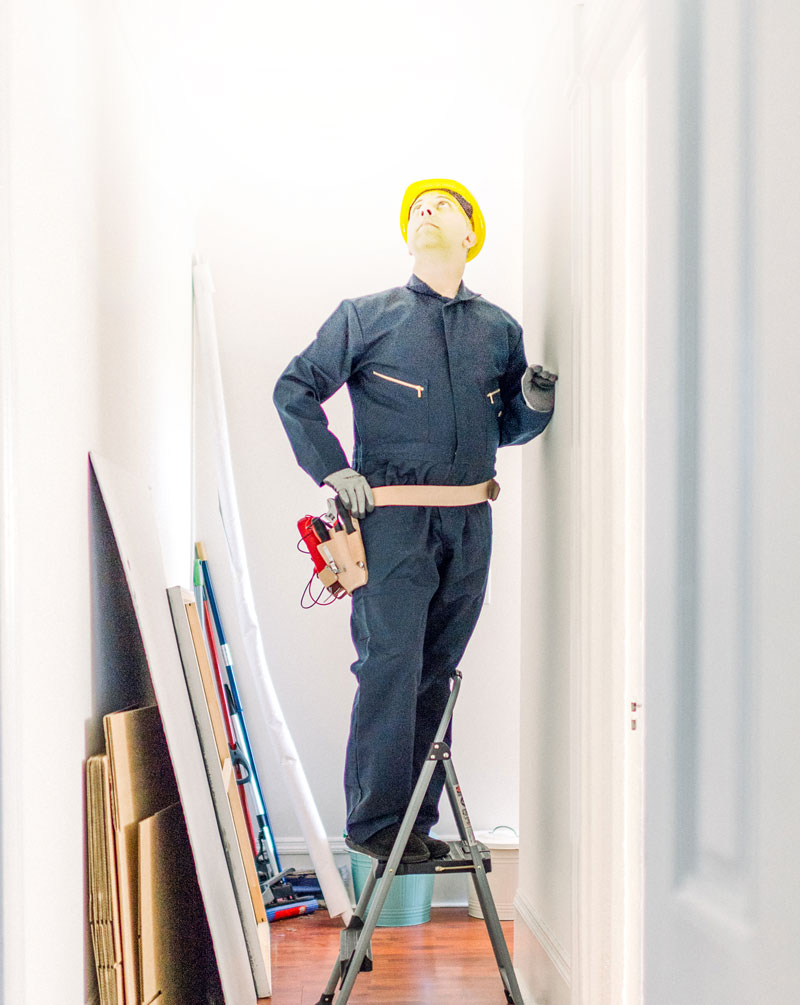 It was back in January 2014 when our founding director Andrew (AJ), decided to register Redline Electrical & Security to meet the demands of a niche he found in the market. AJ has over 11 years of industry experience and this, combined with his business acumen and great people skills, is what has helped Redline to grow into the success it is today. AJ is proud to work with a team of excellent electricians and security technicians in Auckland, and together we bring you a service that's worth remembering.
When AJ is not busy working, he's a down to earth guy who likes to keep active, playing indoor cricket, summer soccer, or just being one of those frustrating road cyclists that you incur whilst driving your car. He also enjoys watching V8 supercars with a cold beer. On November 2, 2012, he married the love of his life, Amy, and since then, he has managed to convert her from a rugby fan to a league fanatic, although they will watch the All Blacks over any league match. These days Amy also plays an important role as part of the Redline team.
Contact AJ at Redline Electrical & Security any time, and he is happy to take your call, even if it's just to discuss the league!

We do Electrical
So You Can Do Life
Don't get burnt out by electrical malfunctions, burnt wires, switches that don't work, broken cables or installation of light fixtures. Moving into a new premises that need wiring? No problem, we can do that too. You see, Redline Electrical & Security is a client-focused company. We tailor our services to meet your individual requirements and your budget, of course. So with us, you can feel totally reassured that your home and appliances will be connected and working in no time. We get the job done professionally and fast, but without taking any shortcuts that will compromise your safety. We put you, our client, first at all times. Leave all your electrical and security needs up to us while you get on with life.
Residential
New homes & renovations
Home alarm systems
CCTV installation for homes
Home ventilation systems
Healthier, safer homes
Commercial
Sophisticated security systems
CCTV installation for offices
Office electrical wiring
Alarm monitoring systems for businesses
Protect your locations and assets

The Redline team was on our job as one of their first after the company was formed. To Andrew's credit the job was superb and all details were taken care of. Contrary to most contractors these days Andrew's follow up and service is second to none. From our perspective, the Redline team go above and beyond.
Westpine Joinery has contracted Andrew Thorn and the Redline Electrical & Security team since he started the business to carry out maintenance work in our factory including our security system. We rely on prompt service when we have an electrical issue to keep the factory running and this is what we get from Andrew and the team. We have found them efficient, friendly and knowledgeable. They are helpful and happy to offer advice. We would thoroughly recommend Andrew and the team at Redline.
We've used Andrew from Redline electrical several times over the last couple years. Andrew has pre-wired and fitted out a new home for us, during which he went above and beyond and really put thought into his recommendations. Andrew has vast product knowledge and really neat ideas. Since then we have used Andrew and his guys at another property to add extra outlets etc. and to upgrade our alarm.
Andrew is professional, reliable and reasonably priced. Andrew turns up when he says he will and works hard to get the job completed on time.
I will continue to use Redline Electrical and recommend him to friends and family.
I think Redline Electrical & Security's work is clean and meticulous, I could not feel better about Andrew's capability, work ethic and general knowledge of his craft as he stands behind everything he does. They provided us with prompt and excellent service and we look forward to continuing our business relationship with them in the future.